Founder - Executive Director - Debby H. Burchfield, M.Ed - L.C.S.W.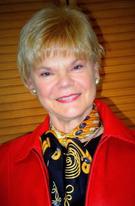 Debby Burchfield is a native North Carolinian from Goldsboro, N.C. Prior to Founding the Asheville School of Etiquette, Debby spent over 38 years in public service as a licensed Clinical Social Worker and a Program & Unit Administrator for the North Carolina Department of Public Safety.

In 2007 Debby was honored by the Women's Coalition of Western North Carolina as the recipient of the "Women to Match our Mountains Star Award."
During her last 15 years of public service she served as Executive Director of the Buncombe Juvenile Detention Center, and upon her retirement celebration in February of 2008, she was presented with "The Order of the Long Leaf Pine" from North Carolina Governor Patrick L. McCrory.

She continues to work as an adjunct instructor in the Criminal Justice Dept. at Asheville Buncombe Community College. With a vast background in hiring and supervising employees, providing clinical & social work services to well over 5,000 juveniles, and teaching hundreds of criminal justice professionals - Debby continues to touch as many lives as she can by focusing on manners, civility, and enhancing professionalism in the workplace.

With a professional mission of "Helping Others Get Better", she continues this mission by teaching others to have an edge in school, the workplace, and in all types of social situations and settings. Along with individually designed and private group instruction, below is a few of the current, former business and non-profit clients.

Debby holds a Master's Degree in Education and Counseling from Western Carolina University and is a Licensed Clinical Social Worker with the State of North Carolina. She received her Etiquette training and credentials from the International School of Protocol in Hunt Valley, Maryland (now located in Towson, Maryland).
For additional information contact: debbyburchfield51@gmail.com, or call her at the Asheville School direct at: (828) 216-1591.

---
Current and Former Business and Non-Profit Clientele