Our Mission is "Helping Others Get Better."
Our Objective is to "Help You or Your Child Achieve their Goal."
The Asheville School of Etiquette offers classes and training for Business Professionals, Executive Development, Children and Young Adults. Classes can be customized to meet individual and business needs. For additional information, one-on-one tutoring, special needs, and class inquiries, please call (828) 216-1591, or email the following: debbyburchfield51@gmail.com

Business Professional​s - This course includes Professional & Personal Image, Communication Savvy, Dining Etiquette, Civility & Professionalism in the workplace.

Children and Young Adults - These classes focus on Social Graces, Communication Skills, and Table Manners. They also emphasize life-skills and character development.
Afternoon Tea - These classes are designed to show you how to plan and host a traditional English Afternoon Tea for your business associates, acquaintances, friends or family. Call for additional information.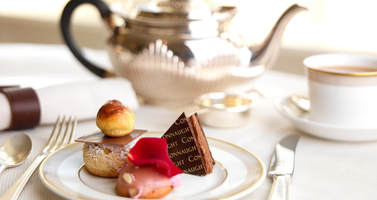 Manners are a sensitive awareness of the feelings of others. If you have that awareness, you have good manners, no matter what fork you use. - Emily Post